'No Time to Die Movie review': Daniel Craig's Final 007 Outing Might Be His Greatest,
James Bond films are known for their firearms and gadgets, as well as cocktails and cocky characters. But, thanks to a recent spate of films starring Daniel Craig, the man with the license to kill now has a heart and intellect to match. 'No Time to Die Movie review' –  promotes the climax to Daniel Craig's "James Bond" series.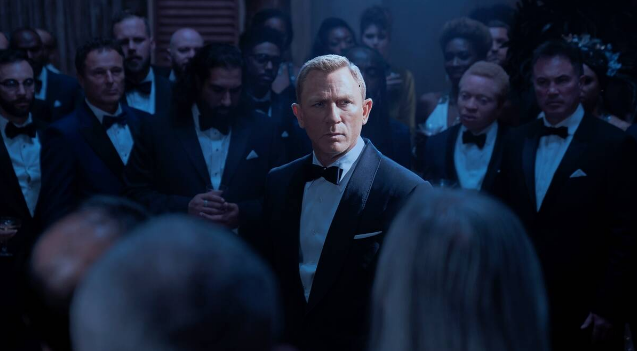 No Time to Die Movie Review
No Time to Die Story: James Bond, who has retired and lives like a loner, is tasked with solving the mystery of Project Heracles. The more he investigates the situation, the more he stands to lose. Read more to get a full review of No Time To Die Movie.
With a heady mix of romance, action, explosions, and betrayal, the film's opening sequence sets the tone for the rest of the movie. The following narrative is a suspenseful thriller that will keep you attracted to the screen.
The movie duration is of 2 hours and 43 minutes. It is the best gift for Bond lovers. Thus, by the end of the film, no one is left wanting more.
Read also: The Guilty movie review: Jake Gyllenhaal Delivers a Powerful One-Man Show
This plot includes everything one would expect from Daniel Craig as Bond, but it also serves as a sort of homage to the classic 007 flicks starring Roger Moore and Sean Connery from back in the day.
Bond has been retired from active MI6 activity for some time when No Time to Die begins, and he has begun a new life with Madeleine Swann, played by Léa Seydoux. But he can't get the memory of Vesper out of his head, and tragedy soon separates Bond and Madeleine, setting a solemn tone excellent conveyed by Billie Eilish's opening theme song.
Bond is bumming around Jamaica five years later when a new criminal scheme persuades him to come out of retirement. The plot is far too complicated and busy to be summarised in detail:
Let's say it features a terrible plague of DNA-targeting nanobots that threatens to wipe out millions of people globally, which feels near enough to our real-life pandemic to explain why the studio decided to push the film back a year.
Lashana Lynch portrays a capable new agent assigned Bond's 007 code number by MI6. Their professional rivalry, on the other hand, never really takes off. The film has a stronger foundation with Bond's old friends: Ralph Fiennes' M, Naomie Harris's Moneypenny, and Ben Whishaw's Q are all as entertaining as ever. And as an agent who links up with Bond during a mission in Havana, a superb though under-used Ana de Armas nearly steals the show. It's a humorous, tense sequence with just enough flirting fun and outstanding stuntwork to bring back the escapist Bond movie excitement.
Read also: Shiddat movie review – A True Love Story
Then there are the insipid villains, such as Malek, who has a malformed visage and wears kimono-like robes, and Waltz, who makes a brief Hannibal Lecter-like cameo.
Fans of Daniel Craig will have plenty of opportunities to honor their idol in this picture. He's not only in excellent fitness level, but he also appears in better form than ever.
In his act as Bond's Hannibal-Esque foe, Rami Malik makes a strong impression. Cary Joji Fukunaga has provided a memorable celebration for Bond aficionados. And Léa Seydoux makes sure that her character's complexity and secrets are well realized. Another highlight is Ana de Armas, who plays Bond's assistant during his Cuban adventure in film, and Lashana Lynch, who plays the new 007.
Final take
No Time to Die can best be summed up as the ultimate Bond experience. It is a must-see on the big screen.
Read also: Lift Movie Review – Kalvin Stars in a Horror Movie