Lift Movie Review – Kalvin Stars in a Horror Movie
Kavin's Lift, which is available on Disney + Hotstar, is one of those horror films that you don't mind watching at first. It strives to rise above the poor standards set by Tamil cinema in the category with its awesome twist about a ghostly lift. It starts brightly, portraying itself as a unique horror picture that avoids the usual horror cliches. So let us catch up more about the Lift movie review.
Lift Movie Review
Guru (Kavin), an IT specialist from Bangalore to Chennai, is the major of the story. He spends his first day at work getting to know his coworkers. We learn that he and Harini, the company's HR manager (Amritha), have a history when they meet.
It's the ideal recipe for an office romance, but there's a twist. Guru and Harini had a tumultuous history together. When the hero first met the heroine, he might have been a little rude and attractive. Harini finds Guru attractive rather than repulsive. On the same day, she expresses her affections for him.
Guru is assigned a task to create a project summary for a client at the end of the day, and he stays late to accomplish it. He's on his own, finishing his work. And then things start to happen, and things start to get a little rough.
Read also: The Guilty movie review: Jake Gyllenhaal Delivers a Powerful One-Man Show
He packs his belongings and leaves the office. He makes it to the basement but is unable to exit. Things start to get a little creepy. He quickly realizes he has left his phone on the desk. Ah, the devious ruse to entice him back inside the building? You wish he'd make the wise decision to pick up his phone the next day. However, as the saying goes, "a day without a smartphone is a day wasted." He returns, only to discover that he will never be able to leave.
Harini is also found in the workplace by Guru. Someone locked her in the document room after she fell unconscious.
Kavin appears to be the film's greatest strength, and it appears to be a promising comeback for him. He gives a quiet portrayal that, for the most part, makes his character's struggle credible. Amritha Aiyer appears to be in good shape, and her performance is noteworthy. She has supported the character effectively by adding a little realism to her persona.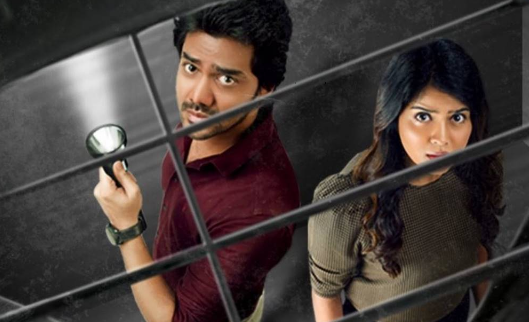 The film's single-location setting is one of its attractions. Because the entire movie occurs inside a building, and most of it takes place in an elevator, the film succeeds claustrophobia in the audience. Kavin's convincing performance is another gem. He masterfully conveys terror as the helpless man attempting to shield himself from the supernatural. Amritha Iyer is equally impressive in her limited screen time.
The technical aspect of the movie:
With his magnificent visuals, director of photography S Yuva has created the ideal atmosphere for this peculiar horror thriller. The film's background score by Britto Michael has set the ideal tone. Tapas Nayak has done an outstanding job with the project's sound design. Lift is a film that deserves to be on wide screens because of its incredible technical qualities.
Lift is amazing and admirable in that it strives to keep things simple right from the start. The romance between Kavin and Amritha develops straightforwardly. The premise is straightforward, as is the film's treatment of it.
There are a few comedic moments in the film, but they don't feel forced. The film doesn't mind if a joke isn't delivered. It understands that the main purpose is to terrify the viewers and send shivers down their spines. Overall It is a great horror movie to watch.
Find More Entertainment Articles