Shiddat movie review – A True Love Story
Shiddat movie review: Journey Beyond Love is a Hindi-language romantic drama film. It is directed by Kunal Deshmukh and produced by T-Series and Maddock Films. Sunny Kaushal, Radhika Madan, Mohit Raina, and Diana Penty feature in the Movie, which started primary shooting in November 2019. Shiddat completed filming in March 2020 with a September 2020 release date planned.
Read also: The Guilty movie review: Jake Gyllenhaal Delivers a Powerful One-Man Show
However, the film was postponed indefinitely owing to the COVID-19 pandemic—the film was released on Disney+ Hotstar on October 1, 2021. Sachin-Jigar, Manan Bhardwaj, and Gourov Dasgupta composed the film's soundtrack, while Kausar Munir, Priya Saraiya, Kunwar Juneja, and Manan Bhardwaj wrote the lyrics.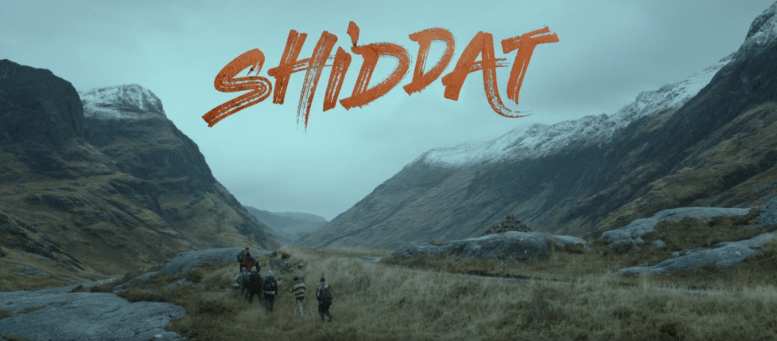 A young lover with great persistence alters his life's path to pursue the lady he believes to be his soulmate. However, his trip, which spans countries, is riddled with difficulties, reality checks, and what seems to be a one-sided fixation. Will he find love, or will he suffer in his search?
Shiddat movie review:
When Jaggi (Sunny Kaushal) watches Kartika (Radhika Madan) emerge from the water, it's love at first sight. However, sparks do not fly immediately, as an intricate 'nafrat pyaar ki pehli seedi hai' process ensues, with Jaggi attempting to court the lady with every trick in the book. There he had a lot of fun, as filmmaker Kunal Deshmukh takes us to a 90s-style film set in the present day. It's a little off-putting to watch a highly driven young guy who is fascinated with a lady and won't take no for an answer – something that was not only acceptable but actively celebrated in the 1990s with song and dance.
The plot centres around two athletes who meet and fall in love. And, in the limited time they have together, they are becoming increasingly wild and passionate about each other. As a result of the intense heat and irresistible attraction, Jaggi is driven to make rash and rash decisions in order to have his girl.
"Journey Beyond Love," as the title suggests, depicts Jaggi going above and beyond to get the girl he loves. And along the way, he gets himself into some serious problems. He travels all the way to London without a passport, through dubious means, in order to see his lady before she marries.
'Shiddat' has a small cast of characters, which is refreshing, although their arcs might have been more clearly defined. Mohit Raina and Diana Penty's narrative lacks conviction and seems to exist only to support the primary Plot, which is excellent, but it doesn't feel natural. Sunny Kaushal has the most challenging time portraying a bouncing lover-boy with severe boundary problems, and despite his best efforts, his character graph becomes too hard to accept.
Find More: Lift Movie Review – Kalvin Stars in a Horror Movie
The song Akhiyan Udeek Diyan is a version of a 1993 qawwali song by Nusrat Fateh Ali Khan. Yohani, a Sri Lankan singer who rose to popularity for her interpretation of 'Manike Mage Hithe,' made her Hindi cinema debut with the female version of the title tune. The song was released on the Youtube channel on September 28, 2021, and it quickly rose to the top of the Sri Lankan trending list, with over two million views in a single day.
Shiddat movie review: The Overall review
The main issue with 'Shiddat' is that it has a great concept on paper but drags in execution, particularly in the second half. The narrative is ludicrous at points, but the feeling of turbulence and tension keeps it going. However, in today's realistic film world, we don't frequently get to witness truly insane, raw, and rebellious love tales. This one follows in the footsteps of Shiddat, although it will leave you feeling very touched.
Find More Entertainment Articles